GLA Team 
Thanks for stopping by. We are excited to be working together on our Cannabis & Agtech Analyzer, and hope to have our fully qualified product on the market soon.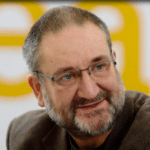 Dr. James Wylde
President & CEO 
Dr. James Wylde is an experienced team leader and program manager. Most recently, he was the Manager for Business Development at Bubble Technology Industries in Chalk River, Ontario, a company specializing in radiation detection instrumentation. Prior to that, he was the Vice President for Business Development at 1st Detect Corp., a spin-out company in Houston TX commercializing a line of mass spectrometer products based on technology from the space program.
He has cultivated and managed teams including program & project management, sales & marketing, and applications chemistry. He has extensive experience building teams and leading projects which resulted in bringing successful new products to market for both small and large companies. He received his Ph.D. from Dalhousie University, Masc from the University of Toronto, and BEng from the Technical University of Nova Scotia.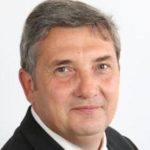 Simon Benwell
COO & VP Engineering
At Mission Control, Simon developed programs to deliver space ready components from chip to product, commercializing and developing technology related to space applications. Simon has worked as a Business Unit Director for Jabil the world second largest manufacturing subcontractor, before which he was Business Unit Director for Versawave leading R&D activities into commercialization while managing engineering, sales, operations and marketing. Simon worked as an independent consultant in the same capacity after his time as Director of Operations, Manufacturing, IT & Facilities at OneChip Photonics Inc., and at Bookham Inc. (formerly Nortel). Simon holds an M.Sc. Aerospace Engineering from Clifton College and previously served on the British Army Air Corps and as a UN Peacekeeper. In his spare time, Simon volunteers with Ontario Ground Search & Rescue and enjoys time on the water either sailing or paddling.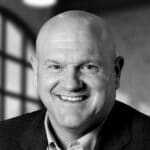 Darren McLeod
Chief Commercial Officer
Darren McLeod is a seasoned entrepreneur with several successful exits.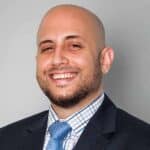 Josh Elbaum
Chief Marketing Officer
Josh joins us with over 20 years in successful revenue-generating marketing & branding campaigns, product releases, multimedia content creation, implementation, events, team management, and client relations. As VP of Marketing or Creative Director, he's led the launch of dozens of products, software tools, and professional services. His campaigns and GTM strategies have brought in well over $70M to date. Having a background in technology, design, inbound & outbound marketing, advertising, along with his project management & continued certifications, make his resourcefulness and unique perspective an immediate asset. Striving for the best, working collaboratively, a thirst for knowledge, & his knack for BD really show how he's able to build, lead, mentor, & evolve all public facing creative teams.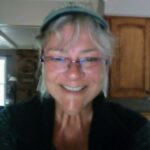 Nicole Wylde
Marketing & Communications
Nicole Wylde is an accomplished marketing and communications professional with extensive experience in media relations, technical writing and editing, corporate branding, graphics, and technical publications. Nicole is also experienced in organizing and facilitating international micro and nanotechnology commercialization conferences. In her most recent role with the Micro and Nanotechnology Commercialization Education Foundation (MANCEF), a membership driven not-for-profit, she successfully organized local and international conferences across Canada, the United States, Mexico, Europe, and Australia. She managed a network of over 1000 members, 50 sponsors, corporate members, and industrial partners.


Advisors
David Rafferty
Scientific Advisor
Mr. Rafferty has over 20 years of experience developing novel chemical detection and analysis instrumentation, leading research and development teams to bring several world-class mass spectrometry-based products to the market for a wide variety of industries including the safety and security sector, petrochemical, semiconductor, food and beverage, healthcare, and aerospace industries. Most recently, he served as President and Chief Technology Officer at 1st Detect Corporation for 15 years developing and delivering mass spectrometry technologies and products into field portable applications, including an aerospace grade, handheld mass spectrometer for use by astronauts on extravehicular activities outside of the International Space Station. He holds over 25 patents in mass spectrometry, thermal desorption, sample collection, low-power electronics, and ion optics. Mr. Rafferty is frequently an invited speaker at international instrumentation conferences and focused symposia on portable and harsh environment mass spectrometry.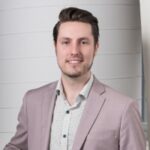 Warren Stevens
CFO (Acting )
Warren is acting CFO for Greenlight Analytical through BDO Canada LLP. Warren has 10 years experience in complete overview and management of finance function for clients, helping companies get funding (Equity/Government), strategic planning and change management at the executive level, building accounting and finance systems and processes for start-ups.

Henry Kay,
Advisor
Henry Kay, MS, M.B.A, is an active angel investor and a member of Boston Harbor Angels an Angel investing group in the Boston area. Mr. Kay retired from Boston Scientific in 2006, where he was group Vice President of New Market Development/Strategic Planning, Endosurgery, Boston Scientific Corporation (BSC)  Prior to joining BSC, he was based in the UK for 5 years as senior Vice President, sales and Marketing for Allergan Europe, a global eye care company. Henry served on the Boards of several start up health care companies, including Smart Cells (sold to Merck in 2010), Cool Systems (also sold) and  Microfluidics, a public company in the equipment space for pharmaceutical manufacture (sold to IDEX in 2010).  He currently serves as a board member of Cristcot Medical, Curadel medical, EP Sciences and Cannuflow and as board chair of Covina, a Halifax based startup. Henry works closely with the Canadian Consulate in Boston to mentor several Canadian startups including Salutech, a start up in the AFib space.   He is also an advisor to Quthero, a Toronto based company developing products for wound healing.
Jim Trussler 
Advisor
20 years as an international tax expert, entrepreneur, C-Suite executive, mentor, advisor and corporate governance expert.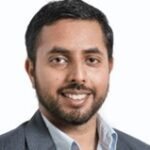 Krillen Ramanadu
Advisor
Krilen Ramanaidu is a horticultural scientist working with innovative food and horticultural operations to improve their production system. He's researched novel pest management technologies and developed novel growing technologies with various organizations. He's passionate about environmental sustainability and works with growers and other companies to improve the efficiency of their farms through the adoption of new farming technology.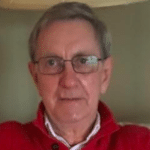 Walter Wylde
Business and Finance Advisor
Mr. Wylde has over 30 years of experience in finance and public administration. His career with the Nova Scotia Department of Finance included Health Services Tax Interpretations and Rulings, Tax Information, and Revenue Enforcement. Mr. Wylde served on the lead harmonization team chaired by the Deputy Minister representing the Nova Scotia Provincial Government to negotiate with New Brunswick, Newfoundland, and the Government of Canada to implement the Harmonized Sales Tax. Mr. Wylde will provide Greenlight Analytical with financial and business operations expertise. In his spare time, Mr. Wylde enjoys gardening, home renovations, and automotive detailing.